At just the age of 32, Momarr Taal has now been an entrepreneur for 15 years. His first business was in t-shirt printing when he was in university in Canada. He remembers two of his friends complaining that they would spend a lot of money on urban clothing brands that did not represent their culture as 'third culture kids', kids that were black but not African American.
This complaint resulted in them starting a movement they branded 'Malaika', through which they printed T-Shirts with icons like Nelson Mandela and Patrice Lumumba, and powerful moments in history that represented their culture. This t-shirt printing organically became a business as there was so much demand for the t-shirts that they could not do it for free anymore.
---
Listen to full interview with Momarr Taal here:
He admits that he had never even planned on being a business person. Coming from a family background of diplomacy, he always thought he would work within the developmental field. Flash forward to today, he is the founder of Tropingo Foods.
Tropingo Foods is not only a mango processing and exporting company and the first of it's kind in Gambia, but it is a direct response to the breakdown in market linkages that have resulted in Africa importing back finished products for which she exports the raw material used in production.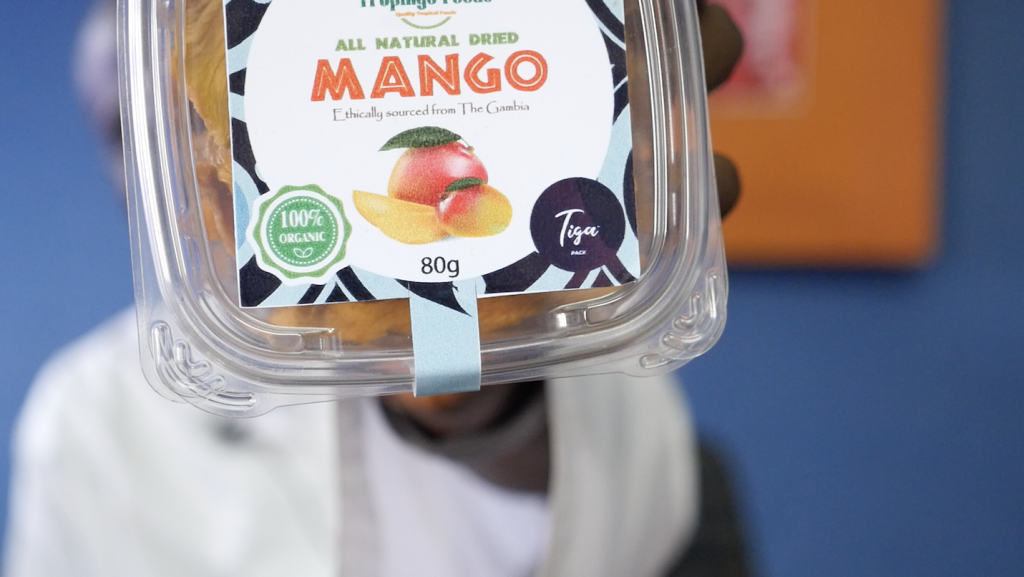 Before setting up his mango factory though, Momarr traded in peanuts. The decision to start this business was not made lightly either, as it was at the opportunity cost of completing his degree in International Development in Economics. In his third year of university he came back home, driven by his desire to develop his country and continent to the same level as any other continent. He had learned a lot about the breakdown in market linkages in school and had been in all sorts of trading businesses before landing on peanuts.
When it came time for him to head back to school for his fourth year, he had just started making headway in the peanut business. Despite his parents' disappointment, he made the decision to not go back, negotiating with them that he would go back in one year if nothing came of his pursuit. He failed miserably in his first year, but going back to school was not an option. He lost all the money from his first buyer, a Chinese businessman that is still to this day a mentor to him.
He worked one peanut trade at a time until he had paid the buyer off and they built a relationship in the process. He was trading and supplying him, and also telling him about his ambition to become an exporter. He spent a lot of time with him learning the trade, understanding the international market and what it took to be an exporter.
After two years in business, Momarr decided that he needed to do more because the peanut business was seasonal. It was then that he remembered how when he was in university, he used to buy dried mango made in the Philippines at 8 dollars for 100 grams. He built his entire business plan on the fact that since Gambia was closer to Canada than the Philippines, there had to be a margin.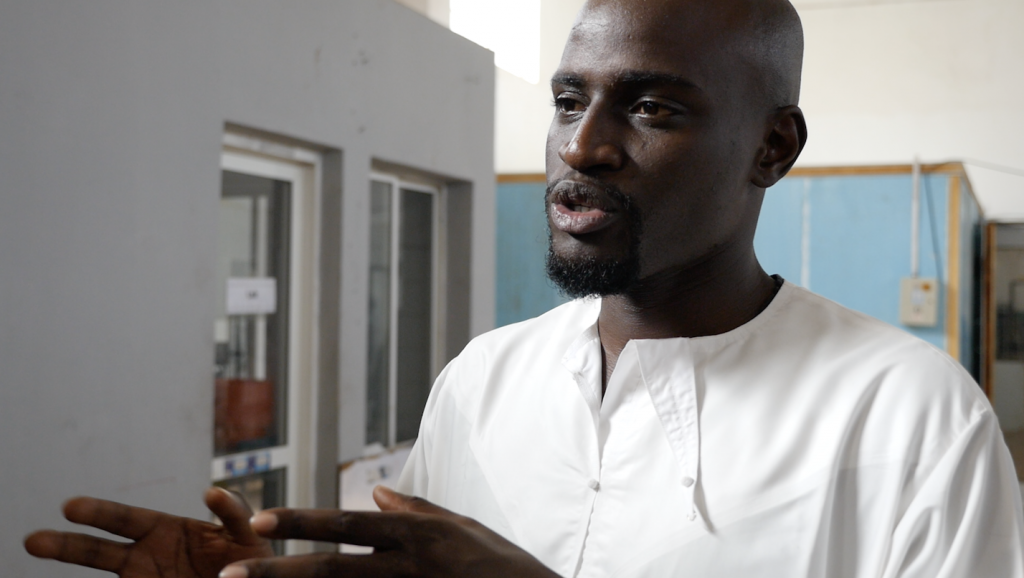 So he used the money that he had made from the peanut business to set up his mango factory. When he made the decision in 2016 to stop groundnut trading and completely focus on mango processing, there had been political instability in Gambia. It happened right during the groundnut season so his business never really recovered from that. His mango factory, however, grew steadily from there, with the added advantage of him transitioning from a trader to an exporter. It is the hardest thing he has ever done though, he shares.
Through his entrepreneurship journey, he has realised how powerful it is to understand how to learn. He has found that if you know how to learn, have the desire to learn, and believe in yourself, you can figure out everything you need to run a business. He has never been to a single class in agriculture, finance, or business. But through his willingness to learn, and building relationships with experts in the fields where he lacks experience, he is where he is today.
Also, you can watch the full interview with Momarr Taal from Tropingo Foods here on Youtube, where he speaks candidly on the cultural challenges he had to overcome, the different failures and resultant lessons that led him to setting up his mango factory, the role of mentorship in his success, how he handles the mental fatigue that comes with entrepreneurship, and so much more.