8 min read
Before leaving Mauritania for Senegal, we did all the research for the border process. What we learned was to avoid the Rosso border, which has been referred to by various bloggers as the worst place on earth, a hellhole, the armpit of the world. Our crossing into Morocco and Mauritania were quite adventurous already so we went for the Diama border, which according to research was much smaller and calmer than the infamous Rosso. A quick summary before all the details:
The border opens at 9am and closes at 6pm, go as early as you can to be on the safe side.
You might be approached by fixers who offer to hasten the border process for you, this is not necessary. It is a relatively painless process and if all goes well, you should be done in under an hour.
It is helpful to already have CFA as this is the only currency they accept on the Senegal side of the border.
The official costs are 2000 ouguiya for entry into the national park, 500 ougiya community tax at the border, 4000 CFA per vehicle for crossing the bridge, and 2500 CFA for the Senegal passavant for two days – which you can extend at the Douane in downtown Dakar at no cost if you have a CdP, and at 2500 CFA without a CdP. We got a receipt for each of these payments.
Do not pay 10 euros for exit stamps on your passport and passavant. The officers will try, but just tell them that you have no money and they will back down after a few minutes of silence.
Day 1
Driving down from Nouakchott to Diama took about 8 hours with numerous police posts in between. At one of the police posts, we were approached by a man who told us that the border was closed but that he could help us to get to Senegal where we were welcome to stay at his camp. Needless to say we did not fall for this. Despite reading about a terrible road, it turned out to have tarmac all the way except for the last 2 hours (with the exception of portholes and perhaps 4-5 stretches of dirt roads, sometimes just 200m long, sometimes up to 1km long). We spent the night at a camp in the national park 10km before the border. Entry into the national park costs 2000 ougiya. Interestingly, the guy showing us the rooms first said it cost 100 euros for the night for a superior double room. This was fair enough considering it was in the national park, but a bit pricey for us, so we had set our mind on camping outside which only cost 10 euros. All that gear that Thomas bought was finally going to come in handy. When we told him that we would take the camping, he offered the room for 50 euros. Which we took. We put the motorbike to charge out on the terrace which was perfect. Dinner was delicious, but interesting with the price again. Initially he offered a plate of fries, chicken and ratatouille at 12 euros. We ordered one plate, he brought two plates, and he charged us both at 6 euros total. We took that as well.
Day 2
The drive to the border the next morning was fast, thirty minutes. Pulling up to it from a distance it looked calm. There was the border sign, and just as we entered we were approached by an official who asked us to pay 500 ougiya community task. We paid, received a receipt, and drove over to the Douane where we would get an exit stamp for the Zero and the car. The officer looked at our documents, then looked up at us and informed us that everything was in order, but that it would cost 10 euros for the exit stamp. Now we had read about this guy that asked for 10 euros, but I could not believe that the legends were actually true. If nothing else, he was consistent. After a bit of back and forth between him and Thomas, he finally stamped the passavant and let us go. But he mentioned that next time we come to his beautiful country, we should have the 10 euros. We then went to the next office where we would get the exit stamps for our passports. And the same exact thing happened. All things considered, this was relatively painless and took 20 minutes in total (compared to the hours spent at Tarifa and Bir Gandouz before crossing over into Morocco and Mauritania respectively).
Over to the other side
There is a bridge between the Mauritania and Senegal side of the border which we paid 4000CFA for crossing with the car. We went to the first office to get our passports stamped. We had done our research for Senegal, both Thomas and I got a visa on arrival – or so we thought. As the first officer was taking our fingerprints and photos, another officer at the back of the office asked me why I had not applied for a visa before. I looked at Thomas who was doing the French-English translation for us and said that that is what I was doing now. The guy now came to the front of the office dismissing the other guy. He informed us that Thomas could get in visa free because of his German passport, but that as a Kenyan, I had to apply for a visa prior to arrival in Senegal. He told us that he could not let me through, and advised us to travel back to Nouakchott and apply at the Senegalese embassy there. I don't have the words to express the distress that this man gave me at the time. If what he was saying was true, it would set us back two days for the to and fro journey. It would also cost hundreds of euros to get visas again, hotels and a passavant for the vehicles because we had already checked out of Mauritania. Not forgetting the officers on the other side who had said to us that we should have some cash for them when we come back to their country. I could just imagine how they would welcome us back. This. Was. Not. Happening.
Onwards to Senegal
The next three hours were spent on the internet, and making calls to all the contacts we had in Senegal, friends, family, embassies of Senegal, airport control in Senegal, consulates of Kenya. All concluded the same thing: Kenyans can get into Senegal visa free (with the exception of the Embassy of Senegal in Nairobi that confirmed that I could get a visa on arrival as I had researched before). A big thank you to Mr Ali Bajaber, the Kenya Consul General to Morocco. He took the time to call me back and have a conversation with the officer, after which he then let me through. He asked Thomas for money for the vehicles but when Thomas said he will only pay if he got a receipt, he said that we could go. So don't pay for any bogus fees and ask for receipts. We then went over to the next office where we got a passavant for the vehicles, which allows us to drive in Senegal for 5 days. We did not get a Carnet de Passage, but only extended the passavant for an additional 15 days at the Place de l'Indépendance in downtown Dakar. (14.668911,-17.431603 , Douane is on the 4th floor. The entry is in between AXA Insurance and Senegal Tours. This is the right place to go if you don't have a Carnet de Passage but only the Passavant. If you have the Carnet de Passage, you can go to the customs office in the port 14.672178,-17.425022 , third floor. Getting the Passavant extended is 2500 CFA per vehicle. In case you have a CdP, the stamp on it should be Free.)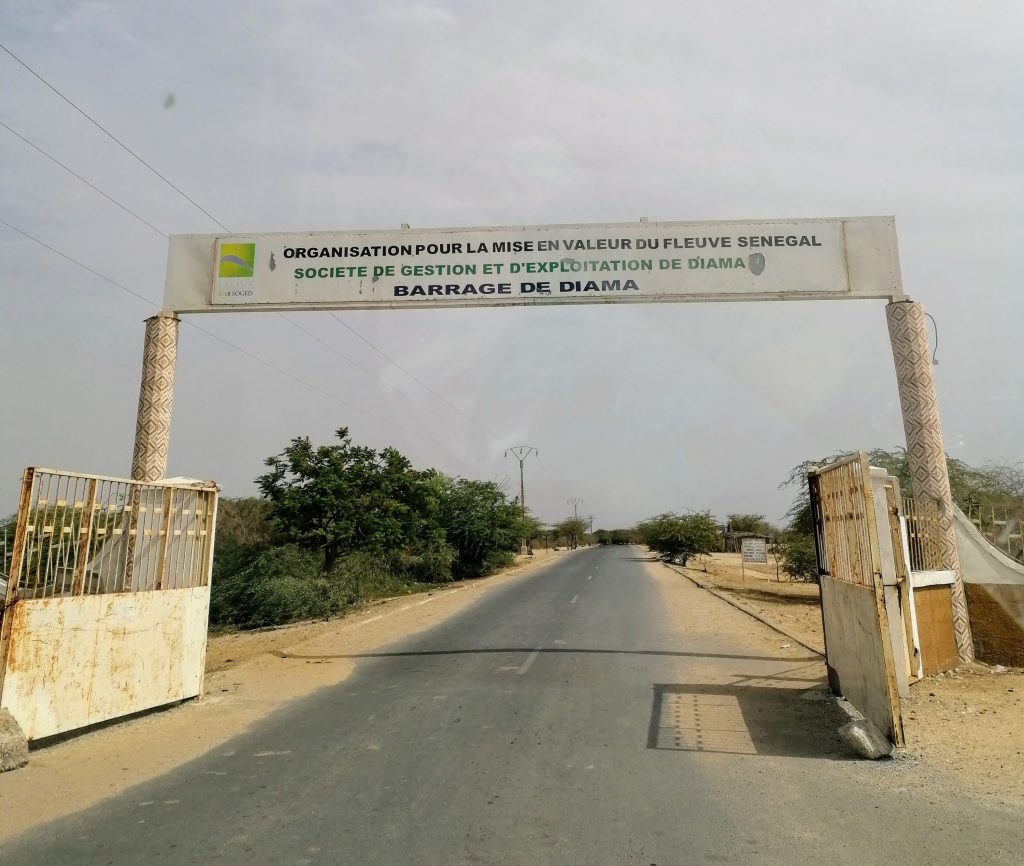 Lessons learned
If you are traveling across Africa via land and take this route, here are a few things I learned:
Do your research. Before crossing any border, be 100% sure of the visa policies. Call embassies, make clarifications, even take screenshots or make printouts if you want to be full proof. Be keen also because visa on arrival could be possible at airports only and not via the land routes.
Get in contact with representatives of your country. Reach out to any embassy, high commission or consulate of your country in your travel destination and let them know about your trip. They can better advise you on visa policies if you are unsure, and it's good to connect in general just in case you run into some trouble (or even for a dinner like the one we had with a German diplomat in Mauritania).
Learn some basic French. I have no idea how all this would have worked out if Thomas was not speaking French. Because no one, and I repeat no one, was speaking English at the borders of Morocco, Mauritania and Senegal. I want to imagine in most of West Africa.
Go to the borders early in the day. Otherwise you might spend the night there. Had we started our journey an hour later or so, it would have been unlikely that we would have reached anyone via phone.
Don't be in a hurry. Come with plenty of time. Ask for receipts before you pay. And ideally, get a local sim card at the border so that you have access to internet and can get in touch with people.
Meditate beforehand. Read a book, pray, listen to some feel good music, go for a walk/run, whatever you need to do to channel your inner peace. You will need a lot of patience!
I have to mention that this is just a recounting of our experience and is not meant to be a bashing of any country or processes that go on at borders. Check out how we crossed over into Morocco.