5 min read
Hi, my name is Dulcie, and I am an African who has never been to Africa. Well, technically never been to Africa. You see, I was born and raised in Kenya, lived there for 22 years before moving to Germany in 2017. And in those 22 years, I never once traveled to any other country in the continent. The first comparison that comes to mind is having Netflix and only ever getting on the app to watch one show – you're missing out on a lot! Which is why I am super excited to be a part of this amazing expedition, AfricaX.
Traveling Africa in a way that's never been done before
In case you're new here, AfricaX is basically a six month long trip across Africa starting in Morocco, through 20 countries along the west coast, ending in South Africa. We will do this on an electric motorbike generously sponsored to us by Zero Motorcycles, a motorcycle company that manufactures a hundred percent electric motorcycles. Along the way, we will engage with and share the stories of changemakers in hopes that this will inspire other people on the continent and beyond to be proactive in solving world problems. Of course we are excited for the nature, attractions, plus different culture in terms of food, music, art and general way of life. The 'we' here refers to my partner Thomas and I. We have estimated that it will take six months, from June to December 2019.
Let's talk life goals
Am I the only person that finds this concept a little out of this world? If you ask Thomas, he will probably tell you something different, because he does this kind of thing for breakfast (he has already cycled and hitchhiked from Germany to India before this trip). I am not too sure what your dreams were about what you would be doing when you grew up, but this was not in my plans. It was always to go to school somewhere in 'the west' as my parents had, get an amazing job and climb up the ranks – breaking whatever my little mind understood to be 'the glass ceiling' while I was at it, then get married to a nice corporate man, have two twin babies because my mom is a twin so naturally I would have those, buy a nice house with a white picket fence, and live happily ever after. I am laughing just writing this as I reminisce over the past two years and how each and every part of this plan has been broken down, leading me to this current mission.
Why I am leaving Europe for Africa
As I reflect back to what led me to this trip, the obvious step was moving out of Kenya. Growing up I remember always being encouraged to go and study 'abroad'. I also remember quite a few family friends applying for the apparently coveted American Green Card – and the conversations that followed when a family was 'fortunate enough' to succeed at getting it. My parents at different points lived in Europe and Asia and used to travel a lot as well out of the country. My neighbour's mum used to live in Amsterdam, and even my sister eventually moved to Boston for her studies. There was already such a strong allure for me to come out here, there had to be something so great that was pulling all these people away. So from a very young age, it was already settled in my mind that my life was to be lived somewhere outside of Kenya, of Africa. And if I am being completely honest, in my subconscious, this for me had the connotation that Kenya, Africa, was not good enough, that there was something better. After living here for two years now, I have met so many brilliant people from all over Africa that have such an enthusiasm for their African heritage and have started wonderful projects to move the continent forward. And as we do research for changemakers that we will engage with, I get so moved when discovering all the amazing works that are being done by people who have seen an issue where they are, identified a solution for that issue, believed in themselves and in their solution enough to go about bringing it to life, overcoming all challenges and breaking all barriers in the process, and successfully making a positive impact in their community. So my personal motivation for going on this trip is to discover this Africa that I never knew, and to share that Africa with whoever will listen.
At the time of writing this, we have already done the kick off of the expedition in Wuppertal, Germany, where we were hosted graciously by Station Natur und Umwelt. It is the largest municipal institution for environmental education in North Rhine-Westphalia and has been creating awareness of sustainability since 1984, no better place to kick off than this. We are currently in Amsterdam on a little detour (and I am low key wondering if my neighbor's mum is still living here). I know I know, we promised Africa, but don't worry we will get there. I hope you join us for the ride.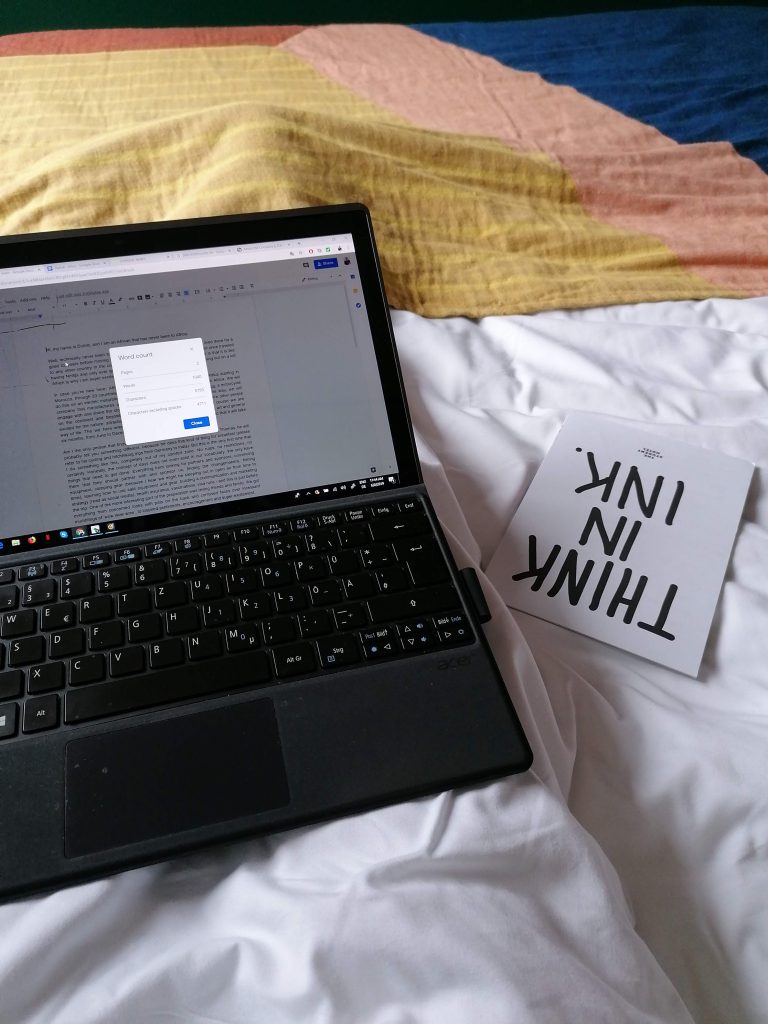 PS: Sign up for the AfricaX Letters to get more insights on Changemakers in Africa and fun stories from the road!