This is a guest post by Emanual Coen. More about the author and his projects at the bottom of this article.
When you think of crypto development and entrepreneurship, you may think of activity in the US, Europe or Asia. But it's actually Africa that has shown some of the strongest organic demand for Bitcoin.
Unlike in Europe or the US where most users buy cryptocurrency on centralized cryptocurrency exchanges like Coinbase or Kraken, users in Africa trade bitcoin on peer-to-peer exchanges. Users in Africa are sending and receiving digital assets the way Satoshi envisioned: peer to peer and without a middleman.
What are Cryptocurrencies?
Cryptocurrencies like Bitcoin or Ether are a radically new form of money. In short, they are currencies that are completely electronic, live on peer-to-peer networks that anyone can connect to, that isn't controlled and can't be controlled by any single entity. Contrary to fiat money issued by governments and their monetary policy, bitcoins are not created out of thin air but by miners all over the world who provide computing power to the network to validate the transactions that are broadcasted to the network.
Why are cryptocurrencies so popular in African countries?
There are a number of reasons why African countries are showing strong interest in cryptocurrencies. For one, local currencies have traditionally been affected by high inflation, making crypto an attractive option as a store-of-value. Secondly, due to its decentralized nature and the fact that cryptocurrencies are digital currencies it's close to impossible for local governments to enforce capital controls the way they have traditionally done to prevent capital flight into foreign currencies such as the $US dollar.
On the other hand, cryptocurrencies are extremely easy to access. Half of Africa's population is under 30 and smartphone penetration is higher than anywhere else, making the population naturally fit for crypto adoption. What is more, the concept of digital money is well understood in Africa where users have been sending each other airtime and mobile money for many years now. This is different to many Western economies where older populations have a hard time to trust anything else than physical currency.
Lastly, Africa is not held back by legacy banking infrastructure. Much of its financial systems already run on digital rails. For all these reasons, fintech investment in Africa has been impressive in the last few years. Chinese and US investors are literally battling each other to invest in the hottest startups. The likes of Visa, Mastercard Stripe and PayPal have invested in start-ups like Paystack, Talal and Branch while Chinese investors backed OPay and PalmPay.

What does the crypto landscape look like?
As mentioned, the most popular way to buy crypto on the continent is through peer-to-peer exchanges, like LocalBitcoins, Paxful and LocalCryptos. Peer-to-peer exchanges were first to emerge because they don't need any local licenses or banking relationships. Trades happen between users and the Exchange provider merely mediates in case of conflicts.
Nigeria and South Africa clearly dominate in terms of traded volume on peer-to-peer exchanges but Kenya and Ghana are seeing growth in volumes as well.
Centralized exchanges are more complex to set up both from a technical and regulatory point of view and have hence been a bit slower to take off in Africa than in Europe. But in the last years there have been numerous exchanges popping up. These allow users to buy crypto with credits cards, per bank wire or mobile money transfer. The most prominent ones are Luno which operates in Nigeria, Uganda, South Africa and Zambia, BuyCoins which is live in Nigeria and CoinDirect which operates in pretty much all of Africa.
Where can I learn more on cryptocurrency?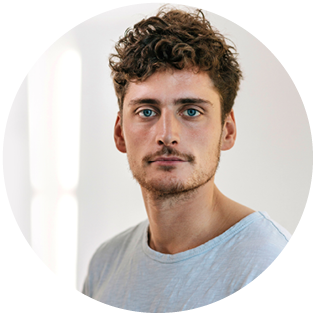 This post is a guest-post from Emanuel Coen who runs a crypto blog and comparison platform called https://cryptotesters.com/ where he educates relentlessly about the topic. What draws Emanuel to crypto is its decentralized nature, decoupling money monopoly from the state similar to how the internet decoupled information monopoly from the press. Besides running Cryptotesters, Emanuel is Business Development Lead at SatoshiPay, a micropayment provider whose donation solution has been implemented on africax.org/fundraiser .